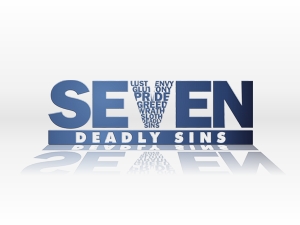 Pride. Envy. Greed. Gluttony. Sloth. Lust. Wrath.
More than just seven sins.  Seven sinful attitudes that give rise to a whole host of evil.
Sunday, January 8th we will begin a seven part series on the Seven Deadly Sins.  Start the new year learning to recognize the root causes that lie behind the evil in our world and in our lives.
And more importantly, learn what God wants to do about them.
Join us at 10:30 am, Sundays, for this special series.