Southdale will be open for worship on Sunday morning, March 1. However, it is still snowing and eventually we will have to stop plowing the lot. Roads are, for the most part bad, though plows are out now. 53rd Street right in front of the church is one of the best plowed roads in Anderson. Many side streets and county roads have not yet been plowed.
So, long story short, if you need a place to worship this morning, we're here. However, use extreme caution when deciding on whether or not to attempt coming in. It is the wisdom of our congregation in staying home if conditions are bad that allows us to be open every Sunday morning.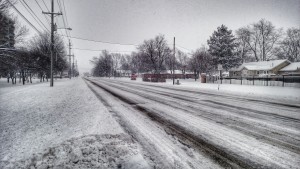 Sunday School will be a combined class for those who make it in, so teachers can feel free to stay home if conditions warrant. There will be NO PM SERVICES at Southdale tonight.