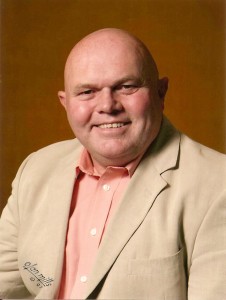 Join us March 23-26 for special revival services with evangelist Rev. George Holley.
Rev. Holley was working in a factory in Gallipolis, OH when he accepted God's call to preach.  He served as a pastor for several years, first as a lay pastor, then as an associate, and finally for 17 years as the lead pastor of the Crown City Wesleyan Church in Crown City, OH.  In 2002 he felt the call to leave his pastorate and enter the field of full time evangelism.   You will fall in love with Rev. Holley's kindness, wit and knowledge of the Bible.
Revival services are scheduled for 10:30 am and 6:00 pm on Sunday, March 23.  On Monday through Wednesday services will be at 7:00 pm.  Nursery services will be available for every service, and on weeknights a dinner will be served before the service so you can come to church without worrying about fixing supper first.