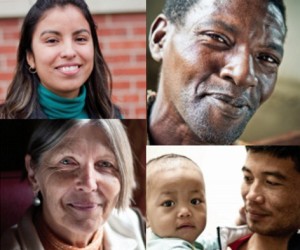 According to a 2010 Pew Research Center poll, 91% of Protestant Christians report that they do not primarily think about immigrants or immigration primarily through the lens of their Christian faith.
With immigration and immigration reform increasingly in the headlines, we at Southdale want to do better. That's why we're challenging our people to take the "I Was A Stranger" 40 Day Challenge.
For the next 40 days we are committing to read one passage of Scripture about immigrants and immigration a day and to pray each day that God would guide our thinking in this area, so our views would reflect His. Furthermore, we're committing to pray daily during this challenge for our elected representatives, that their votes would reflect God's values in this area. Keep coming back to southdalenaz.com each day for the next 40 days for your daily "I Was a Stranger" reading.